Steelers Fans Will Love Steven Nelson's Tweet About Pittsburgh's Super Bowl Rings
By Emily Adams | Jun 15, 2020, 9:26 AM EDT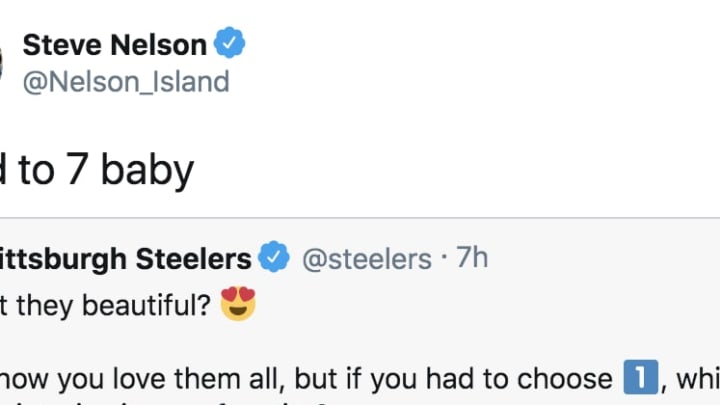 The Pittsburgh Steelers are currently tied with the New England Patriots for the most Super Bowl rings of any NFL team in football history, but Steelers fans will be happy to see that cornerback Steven Nelson is itching to put the franchise at No. 1.
Pittsburgh flexed their six diamond-studded rings on Twitter, and Nelson seems more than ready to add to the collection. This will be his second season in a Steelers uniform after he signed with the team as a free agent before the start of 2019.
Nelson's plans for chasing ring No. 7 this season aren't completely farfetched. The team's defense is coming back even stronger and Ben Roethlisberger will be making his return after missing all of last year with an elbow injury.
If the offense can get back on track, then the Steelers will no doubt be contenders assuming the defense takes care of business.
The Steelers possess all of the pieces to have a big season. They just need to put them all together, and players like Nelson have the perfect mentality to make that happen.