Spurs Would Be Making a Gigantic Mistake Giving DeMar DeRozan a Max Contract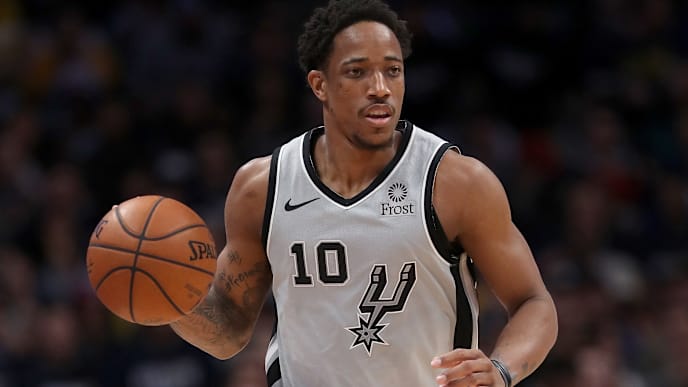 Gregg Popovich, the undisputed king of the mid-range jumper, found the perfect player for his offensive system in former Toronto Raptors guard DeMar DeRozan, who was the big prize San Antonio received in the Kawhi Leonard deal.
While DeRozan certainly had an excellent season last year, the Spurs are considering backing up the Brinks truck and signing DeRozan to a max contract.
RC Buford and the Spurs have been among the most wise organizations with how they can manipulate the salary cap, but maxing out DeRozan would be a foolish move.
The 30-year-old DeRozan averaged 21.2 points, 6.0 rebounds, and 6.2 assists per game during his first season in San Antonio. However, those numbers can be a bit deceiving.
In a 3-point shooting league, DeRozan not only refused to shoot them -- he averaged 0.6 attempts per game -- but he shot them at a pitiful 15% clip. Those numbers are down from 3.6 attempts per game and 31% in his final season in Toronto.
He remains a terrific scorer, but his archaic offensive game and struggling defense should make a team wary of giving him a max.
DeRozan is a borderline All-Star, but he's on the wrong side of 30 and can't shoot, which are red flags in 2019 for giving a guard a max.