Seattle Kraken make history by taking down Colorado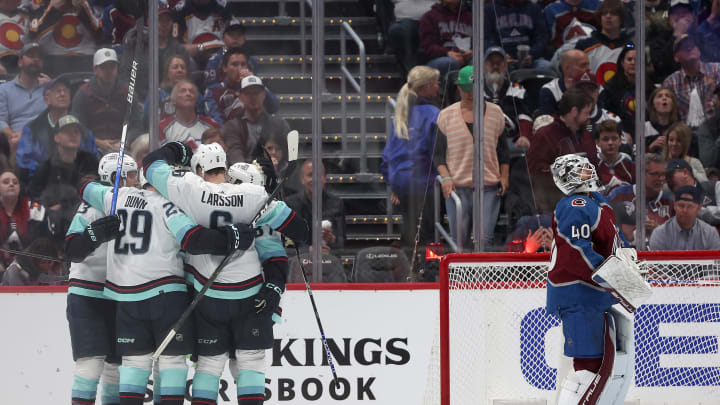 Seattle Kraken v Colorado Avalanche - Game Seven / Matthew Stockman/GettyImages
This is the biggest upset in Seattle Kraken history! Okay, this may only be their second season in the NHL, but still, what the PNW team was able to get done on Sunday night is nothing short of remarkable.
With their series tied at 3-3 with the Avalanche, Seattle tripped to Denver and did the unthinkable: they took down Colorado and eliminated them from the postseason. Goodness.
Oliver Bjorkstrand was the hero for Seattle, scoring both goals, including the game-winner in this one. No one thought the Kraken would be able to stun the Avalance, but they were able to do just that.