Seahawks RB Chris Carson Subbed Himself Out on Monday Night Football so Rashaad Penny Could Score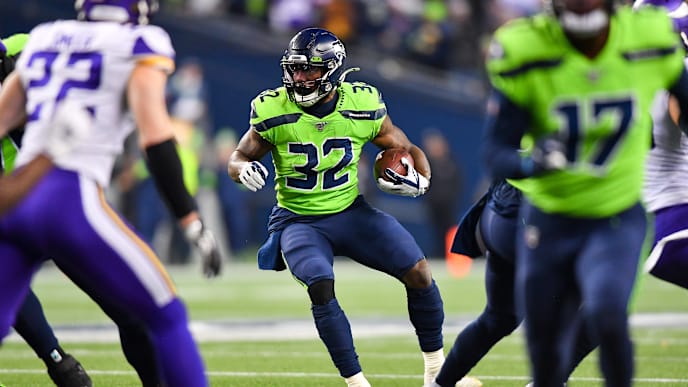 The Seattle Seahawks faced a game Minnesota Vikings team on Monday Night Football this week, but pulled out the narrow 37-30 victory that puts them in great shape entering the final month of the season.
Running back Chris Carson had a bounce-back performance, rushing for 102 yards and a touchdown on 21 carries. However, when it came for a goal-line situation in the third quarter, the Seahawks put in second-year rusher Rashaad Penny, who punched it in for the score.
After the game, Penny revealed that it was Carson who offered to sub himself out so he can get the touchdown instead.
That's a truly unselfish act by a consummate teammate.
The third-year back had been plagued by fumbling issues this season. In 12 games, Carson accounted for seven fumbles, with four of them recovered by the opposition. That, in turn, led to Penny seeing an increase in touches in the past two games. In that span, the former first-round pick rushed for 203 yards and two touchdowns on 29 attempts, while recording four receptions for 33 yards and a score.
The relationship between Chris Carson and Rashaad Penny is one to truly admire. There's no selfishness from either, and as a result, it created one of the more dynamic rushing duos in the NFC.