VIDEO: Blown Coverage Gives Laquon Treadwell And Vikings Easy 58-Yard Touchdown on MNF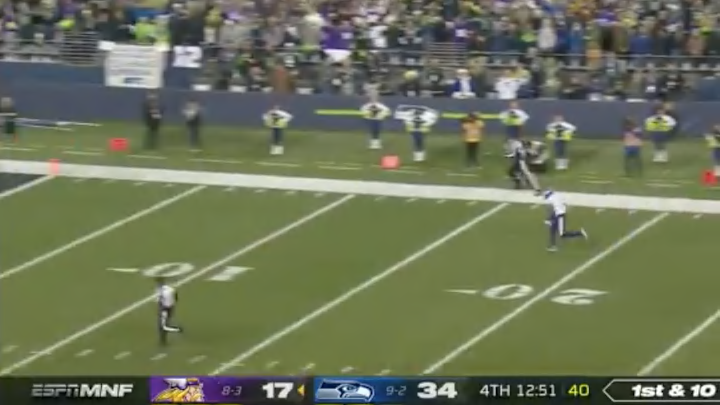 Raise your hands if you had Laquon Treadwell breaking off a 58-yard touchdown. Put it down, liar. Kirk Cousins and the Minnesota Vikings responded to the Seattle Seahawks reeling off 24 unanswered points, as a busted coverage resulted in a wide open Treadwell streaking down the field for a score, pulling Minnesota closer and making the score 34-24.
Seattle could have gone for the jugular on that drive, but Treadwell's easy TD will keep the Vikings breathing, for the time being.