Same Old Leafs Get Destroyed in 1st Real Challenge on Season Against Lightning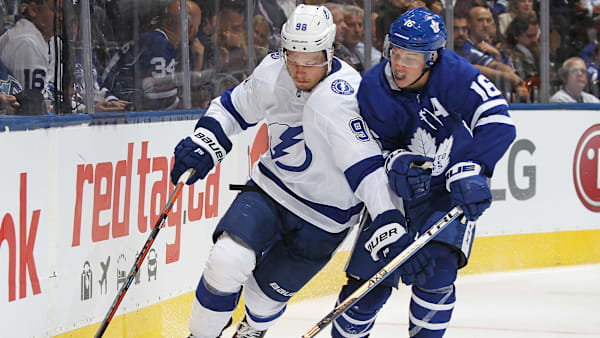 Remember how this Leafs team was supposed to be the one that finally won the Stanley Cup? They're not off to a good start.
In their first real test of the year, the Toronto Maple Leafs faced an onslaught from the recently struggling Tampa Bay Lightning and lost by a score of 7-3. After the tough loss, new captain John Tavares expressed his disappointment with the team.
The former Islander pointed out the Maple Leafs' biggest flaw: defense. The Leafs surrendering seven goals is unacceptable, but was made worse by the fact that they were dominated on their home ice.
Though Tampa Bay won by a four-goal margin, the first period was fairly even considering the Maple Leafs scored three times. The rest of the game was all Tampa.
Although many expected the Leafs to finally get over the hump of three consecutive first-round losses, the early portion of the season has seen the team struggle to find its identity under Tavares' leadership.
There's a lot of season left for Toronto to right the ship, and while it's not quite time to panic, if the Leafs don't make some changes soon, this season could be over before it really even started.