Saints Need to Stop Messing Around With Cameron Jordan and Pay the Man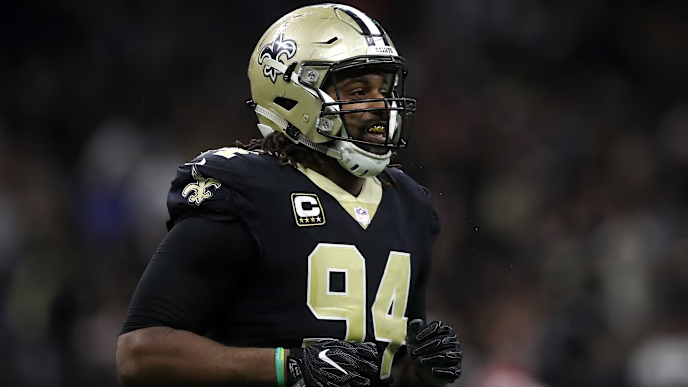 What more does the man have to do?
New Orleans Saints All-Pro defensive lineman Cameron Jordan has two years remaining on his contract, and has seen a plethora of other pass rushers receive lucrative deals in recent offseasons (Aaron Donald, Khalil Mack, DeMarcus Lawrence, etc.), but he isn't worried about getting paid for some odd reason.
In a recent interview, the four-time Pro-Bowler revealed that won't demand a massive salary and that he wants to be a Saint for life, which tell us that the franchise should stop clowning around and just pay the man adequate value already.
"I just want to be secure in my job," said Jordan. "Now to be sure, do I need to be updated? No doubt. For me it's all about just being around my team, making sure that my family and my team is gonna be my family and my team for as long as I can play."
That right there is the epitome of a class act, ladies and gentlemen.
Jordan is entering the fifth year of his $55 million contract extension, which is set to expire after the 2020 season. Technically, New Orleans has control over him for two more years, but if they're smart, they'll take care of him before he's eligible to hit the market.
With 71.5 sacks, 409 combined tackles, 98 tackles for loss, and 143 QB hits compiled over eight seasons, it's fair to say that the 29-year-old stud has earned a significant pay day, even if he's not begging for the moon.
Just give him the stars.