Reds Twitter Sends Loving Amir Garrett Valentine's Message to Pirates in Attempt to Put Bad Blood Behind Them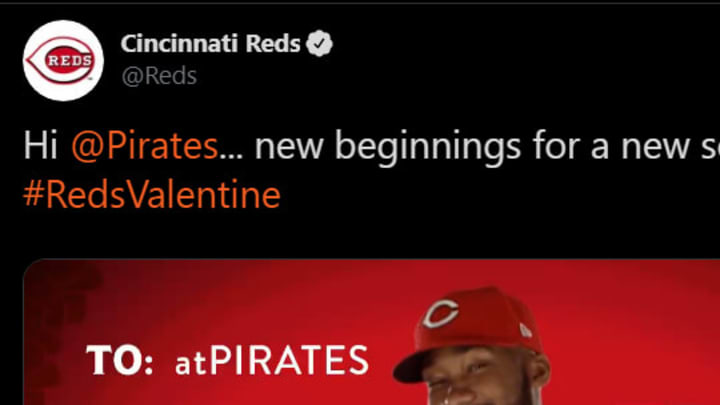 It seemed like every time the Cincinnati Reds and Pittsburgh Pirates squared off against each other last year, a brawl was just lurking around the corner. On two separate occasions, players from both teams engaged in fisticuffs in the middle of a game.
But now, at least one team is looking to put the feud to bed. In the spirit of Valentine's Day, the Reds Twitter account sent a hilarious truce message to the Pirates featuring Amir Garrett in an attempt to squash the beef.
How can you say no to that boyish smile?
Garrett, of course, was one of the main stars in a massive brawl between the two teams last year. While pitching in relief, he dropped his glove and charged the Pirates' dugout in what can only be described as brazen choice, taking on the entire opposing roster on his own.
The Pirates, for their part, don't seem to be too keen on letting things slide.
Hey, at least the Reds can say that they tried. Maybe as Spring Training progresses, the Pirates will finally warm up to Cincinnati's Valentine's Day olive branch.