Red Sox Fans Are Tearing Team Apart After Announcing Mookie Betts Trade on Twitter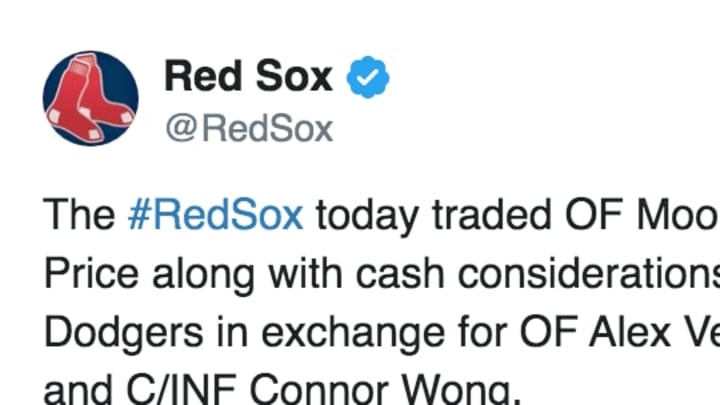 Red Sox fans aren't happy with team's Twitter account for Mookie Betts trade
God bless the Twitter ratio.
On Monday night, the Red Sox officially announced a trade sending Mookie Betts and David Price to the Los Angeles Dodgers which was seemingly weeks in the making. That didn't better prepare Boston fans, who didn't react well to the trade on Twitter.
The replies are growing, and fast. Our thoughts go out to the Red Sox social media manager on a night like this.
None of us saw this coming, even in Boston.
Simple and to the point. We can respect that.
Okay now let's take a step back, Boston.
Chaim Bloom's company line is told to him through an earpiece. We checked.
The only appropriate response, really.
Hold the man back!
The best player in the game.
Boston will miss you, Mookie.
Truth be told, Bloom did acknowledge that the franchise understands fans' frustration, but firmly believes this is the best move for the Red Sox moving forward. Perhaps, someday, they'll get a chance to say I told you so.