Rangers Express Interest in Free Agent Slugger Josh Donaldson Ahead of Winter Meetings The Rangers have cash on hand, a new stadium on the horizon, and a gaping hole at third base.
And, just like that, the Braves are in danger of rehabbing Josh Donaldson on a pillow contract, not getting a ring out of the equation, and then losing him to a bloated AL deal. Ain't that how it goes sometimes?
Ahead of next month's MLB Winter Meetings, the Rangers are reportedly already showing Donaldson a heap of interest.
Following an injury-plagued season in Toronto (and Cleveland, a stop that no longer feels real), Donaldson reestablished his value on a one-year, $20 million deal in the Peach State, hitting .259, drilling 37 homers, and bringing rain.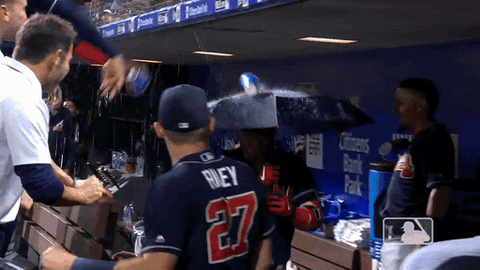 The hot corner has been relatively lackluster in Texas since the 2018 retirement of Adrian Beltre, as the team took a designed step back in '19 while rehabilitating pitchers Mike Minor and Lance Lynn on their own time.
Maybe they'll use their extra cash to rid the Red Sox of a problem deal, too, while they're at it?
With real money at their disposal this time around, Texas' story could change with a few shrewd moves.