Raiders Will Reportedly Pursue Signing Tom Brady if He Hits Open Market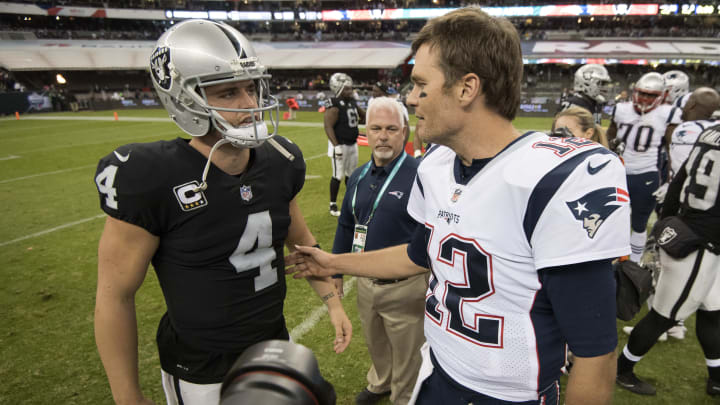 The Las Vegas Raiders are official, after spending most of their existence in Oakland, and they could be looking to add the biggest star in the league to drum up interest as they move to their new digs.
Tom Brady could leave the New England Patriots this offseason, and Raiders GM Mike Mayock will reportedly try to add Brady to the fold for 2020 if he does so.
The Raiders have started Derek Carr at quarterback since 2014. While Carr did complete over 70% of his passes and posted the highest passer rating of his career last season, Jon Gruden and the Raiders are just 11-21 with Carr at the helm in that stretch. Brady has a LITTLE bit of a better history when it comes to helping teams win.
Brady would only play in the silver and black for one or two seasons, but there wouldn't be a better way to instantly give that roster relevancy than signing Brady.
Rumors have always paired Gruden with an up-and-comer in the draft once he let Carr walk, but it seems he might go for one of the league's elders, instead.
For all of Gruden's faults, his offenses have been pretty fun to watch, and Carr has had two of the best seasons of his career under his tutelage. Getting Brady wouldn't make them a championship contender, but it should put them in playoff contention as they look to establish a foothold in Las Vegas.