Rafa Benitez set to take over as Everton manager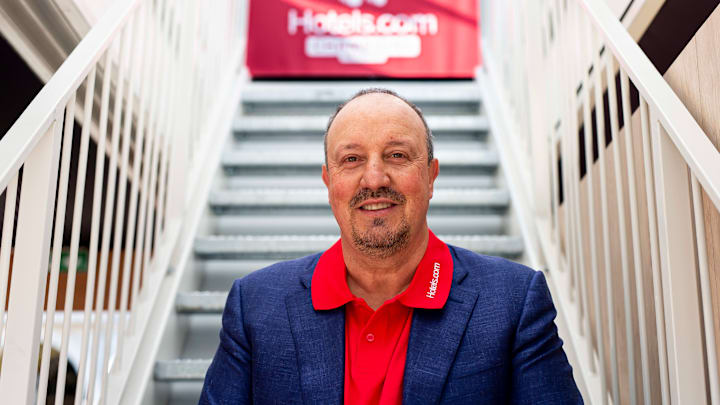 Hotels.com UEFA Champions League / Samuel de Roman/Getty Images
We're seeing some big-time changes in the Premier League when it comes to managers. First, it was revealed that Patrick Viera will become the new manager of Crystal Palace. Everyone in London is going nuts over the news.
Now, EPL fans are taken aback by the latest update from Merseyside. That's because Rafa Benitez is all set to run the show for Everton. Whoa.
Liverpool fans are surely raising their eyebrows, as Benitez was once the manager of LFC. Now, he'll head to the other side of the rivalry and try and help Everton get to an elite level. The Derby just got even more interesting.