Preston Smith Says He's Buying Fellow Packers Defenders Rolex Watches After Reaching 10 Sacks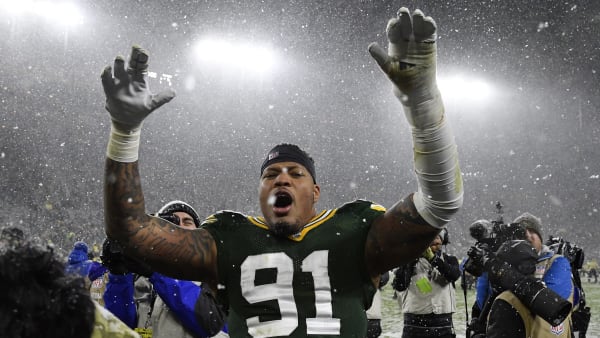 The Green Bay Packers are have looked elite this season. After a hard-fought victory against the Panthers on Sunday, the team now stands at 8-2, and much of the credit has to go towards their vastly improved defense.
One of the leaders of Green Bay's defensive unit, offseason acquisition Preston Smith, is having a career year and was the first Packer to record 10 sacks in 2019. Well, after notching his 10th sack of the year, Smith decided to reward the rest of the team's defense by buying them each a Rolex.
Smith and fellow Green Bay newcomer Za'Darius Smith made an agreement earlier this year that whoever recorded 10 sacks first had to purchase something for the rest of the defense.
Preston achieved the goal first, while Za'Darius is close behind with 8.5 sacks on the year.
Smith signed four-year, $52 million deal with the Packers this offseason, so that lucrative contract surely made it easier for him to dole out the high-end watches to his fellow defensemen.
On the season, Smith has recorded 41 tackles, 10 sacks (tied for the second-most in the league), one forced fumble, 18 QB hits and an interception through 10 games, immediately making his impact felt in his first season at Lambeau Field.