Potential Chase Young Suspension is a Joke and NCAA Should Be Ashamed Yet Again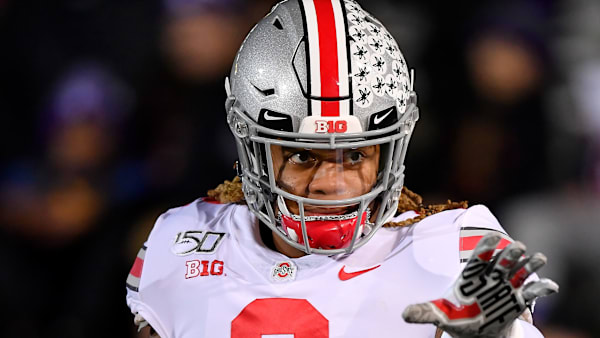 When your platform is a throne of lies supported by unpaid labor and fake amateurism, you have no right to point the finger at those beneath you. Yet, this is the repeated stance of Mark Emmert and the NCAA, who all too frequently take advantage of the athletes who must rely upon them to reach their greatest goal in sports--to play in the pros.
As it pertains to Chase Young--a likely top-10 NFL Draft pick when his name is called by Roger Goodell, and a Heisman contender on the defensive side of the ball--Emmert and Co. are flexing their muscles once again, despite the perception that they're changing their longtime stance on several "progressive" issues. It was less than a month ago that the student-athlete governing board admitted that there is a path to players receiving payment for their name and likeness, yet here we are, lost in another scandal involving Young "allegedly" receiving funds from a "family friend".
Whether you believe Young or not isn't the point here, nor should it be. The NCAA is a multi-billion dollar company (a tax-free one, we might add) that only survives on the fear it strikes into the minds of the top college athletes in the country. Suspending Young, or even giving the perception they might come down hard on him, is enough to keep that feeling alive.
The allegation against Young--that he took money from an agent and repaid it before the season--is serious by NCAA bylaws. Considering they wrote the rulebook, perhaps it's time we look at it from a different perspective. Young works for free and received a loan. His coaches, athletic director and even the board of governors above him, all make millions off his talent. Who's really in the wrong here?
For the most part, the media has come around on this conversation. Yet, we continue to pedal the NCAA's message. Young was suspended. Young took money. Young made a mistake, by his own admission. All of this is to the benefit of those raking in the cash, and despite the supposed several thousand dollars added to one 20-year-old's bank account, it pales in comparison to the financial service he's delivered to his superiors.
Young is the most talented unpaid intern in the country. Without him, the Buckeyes will not reach the College Football Playoff, and the NCAA could very well be out one of their blue bloods, losing a ton of money in the process.
For them, this is all about reputation, and they're winning you over yet again.