Phil Jackson Revealed the One Big Difference Between Kobe and MJ
By Tyler Kemp | Jun 17, 2020, 10:17 AM EDT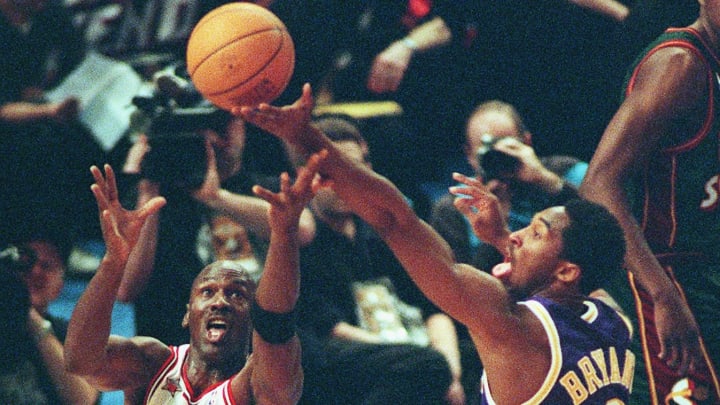 Since the NFL offseason has been completely virtual, teams are making sure that they're still holding their usual meetings with the addition of bringing in special guests to speak to the team. For the Eagles, head coach Doug Pederson brought in the Zen Master himself and 11-time NBA champion as a head coach, Phil Jackson.
Jackson shed some light on Philly's players about some of the moments from ESPN's "The Last Dance" about the 90s Bulls. Jackson also gave insight about the stark differences between working with two of the greatest shooting guards ever in Michael Jordan and the late Kobe Bryant.
Jackson made it a point to emphasize the fact that Jordan wanted to work guys as hard as possible to bring them to his level. Kobe, on the other hand, wanted to prove that no one was on his level in terms of mentality, but encouraged players to be stars in their respective roles. For two players with such similar playing styles, the treatment of teammates and what it means to work hard was the key difference between MJ and Kobe.
Obviously, it translated into great production on the floor for both men. Countless All-Star and All-NBA teams, multiple championships and Finals MVPs, both players used their individual mindsets to help create team success.
They approached the game as if there was no tomorrow. Jordan pushed his teammates to their limit every single day in order to win six championships. Bryant pushed himself to work harder than everyone while also bringing his teammates along so that LA would be destined for their five championships during the 2000s.
For Jackson, he's a legend in his own right for having the privilege of working with these icons.