Patrick Mahomes' Latest Outfit for Fishing Trip With Chiefs Teammates is Pure Fire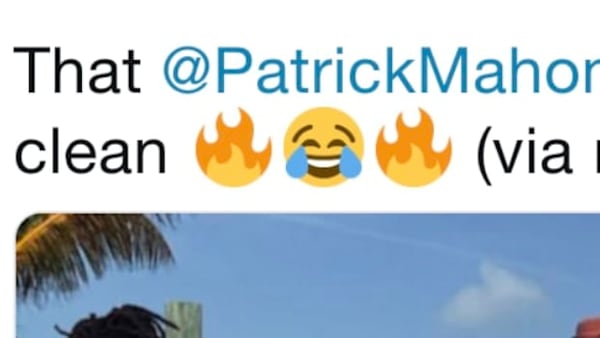 After an impressive rookie campaign, it's apparent that Kansas City Chiefs quarterback Patrick Mahomes' pocket awareness goes beyond the gridiron.
On a recent fishing trip, Mahomes posed for the camera in an outfit with matching navy shorts and a collared shirt, to go with a white headband and stylish sunglasses. Printed on the outfit are palm trees, flamingos, suns and a few different (presumably) alcoholic beverages.
What can't this guy do? The arm strength, the mobility, the accuracy, and now the fit?
Considering the toll NFL players' bodies take throughout the grueling season, it's nice to see Mahomes relaxing and enjoying his summer before gearing up again. However, he has a lot of work to do in order to dethrone the Patriots in the AFC.
Though much of Mahomes' success was premeditated and calculated, I think it's safe to say that Mahomes' fit this summer was not out of Andy Reid's playbook.