Pat McAfee Predicts He'll Be Working Monday Night Football on ESPN by Next Decade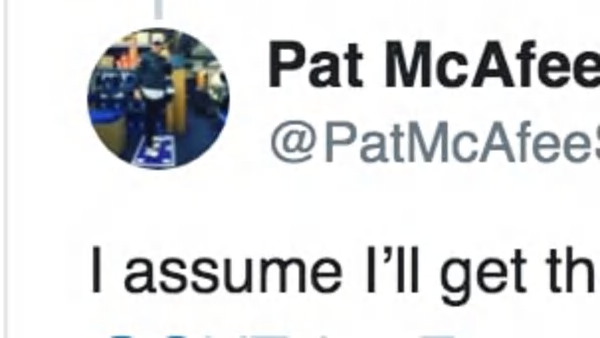 Pat McAfee is one of the most under-appreciated analysts in professional football, and if this prediction of his comes true then all of America would be grateful.
The retired Indianapolis Colts' punter took to Twitter and predicted that he will be a member of the ESPN Monday Night Football crew within the next 10 years. It's a bold statement for sure, but he can't be much worse than Booger McFarland.
McAfee hosts his own podcast called the Pat McAfee show, which airs three times per week, and it is hilarious. The former All-Pro punter entertains listeners with uncensored opinions on various topics and gives genuinely good insight into the inner workings of the NFL.
Back in September, McAfee gave his take regarding all the Antonio Brown drama going on in Oakland and what he says is both comical and way too spot on.
Who would not want a guy like this commentating on football games?
It doesn't have to be ESPN, it could be CBS, FOX, or NFL Network too. Just please, please, someone sign this man up.