Pair of Press Box Seats at College Football Playoff Reserved in Honor of Carley McCord and Edward Aschoff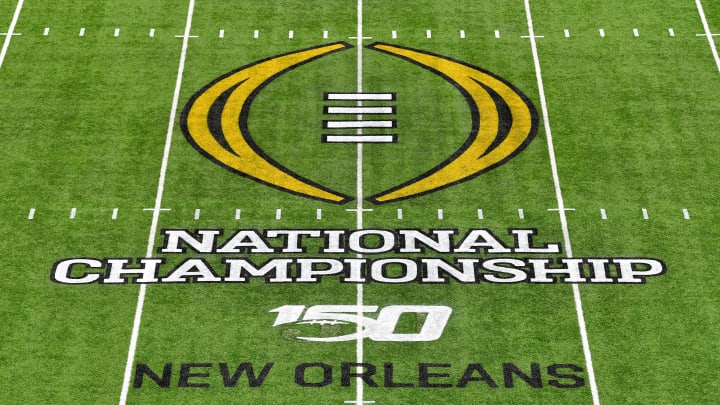 In the Superdome, two seats were reserved for recently passed respected journalists. / Alika Jenner/Getty Images
Monday night, a Trevor Lawrence-led Clemson team and the top-ranked LSU Tigers, led by potential No. 1 overall pick Joe Burrow, will face off with a title on the line. It's the assignment any aspiring college football reporter would dream of.
And two of the sport's great up-and-comers, felled too soon, will be there in spirit, thanks to a kind gesture.
The NCAA has reserved two box seats in the SuperDome for Monday night's game in the memory of two popular journalists who passed away in recent weeks.
Carley McCord, 30, was on her way to watch LSU vs. Oklahoma College Football Playoff game when her plane crashed. Steve Ensminger, the offensive coordinator for the Tigers, is her father in law. She was a media member and in-game host for the hometown Pelicans and Saints.
New Orleans Saints wide receiver Michael Thomas tweeted this out shortly after the news broke:
Aschoff passed away on Christmas Eve, his 34th birthday, from pneumonia. He was a college football analyst for ESPN, and had just reported on Michigan vs Ohio State on November 30th, catching pneumonia in the aftermath.
While this night will be filled with excitement for plenty of journalists, it is important to remember those who have passed prematurely, and in that regard, the NCAA has won tonight's game with their dedication of the seats for McCord and Aschoff, who deserve to be there, after all.