Originally Trying to Lowball New GM Joe Douglas is Such a Classic Jets Move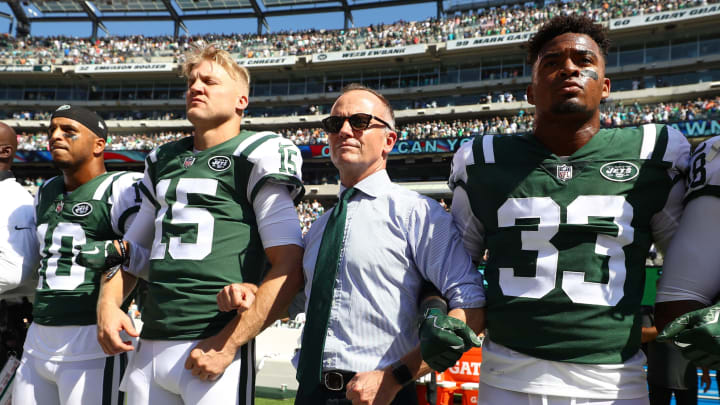 Since the untimely firing of general manager Mike Maccagnan, the New York Jets were on the hunt for a replacement. They finally found one in Joe Douglas, who was reportedly a favorite to come to New York all along.
Douglas has spent the last three seasons in Philadelphia as the Eagles vice president of player personnel. After helping shape an Eagles Super Bowl roster, the new GM is coming to the Jets with hopes of doing the same-- but the hire was in danger of not happening at all thanks to some rather offensive lowballing.
The Jets first offered Douglas a $1.5 million contract, which Douglas turned down right away. Leave it to a guy like Christopher Johnson to lowball a well-respected front office executive and run the risk of scuttling the deal, huh?
Gang Green ended up saving the negotiations by doubling the original salary they had offered. Ultimately, the Jets gave Douglas a six-year deal worth more than $3 million per year. They got what they wanted in the end, but only by first flirting with disaster.
For the Jets to submit such a low offer at the outset of negotiations is a fairly classic move by a franchise that has routinely made horrible decisions up and down the organizational tree. Douglas already had a good job in Philadelphia; it wasn't like he needed to feel like he was in some kind of rush to depart. Christopher Johnson and Co. dodged a bullet (that they themselves fired).