This Old Alex Cora Tweet Aged Terribly After Sign-Stealing Scandal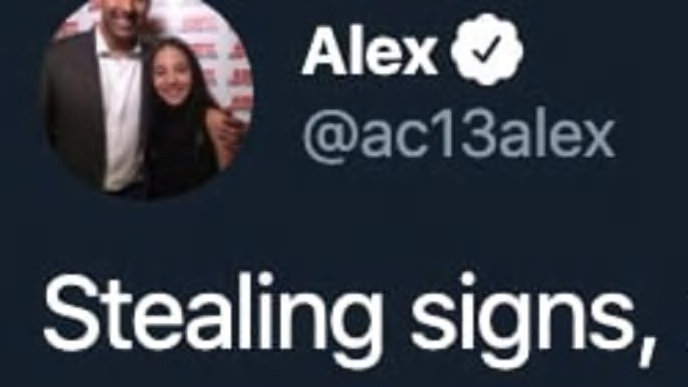 All signs point to Alex Cora being the next culprit to feel the MLB's wrath when it comes to the sign-stealing scandal. Reports indicate that Cora's punishment will be a significant one, perhaps steeper than that of former 'Stros skipper AJ Hinch and general manager Jeff Luhnow, who were both suspended for one year (and subsequently fired).
While we've been patiently awaiting the revelation, we stumbled across an old tweet of Cora's. Let's just say that it's wildly paradoxical in the wake of Monday's bombshell.
No, stealing signs is not easy to do. But that's largely because it's not meant to be.
Cora's solution? Deploying illegal cameras in the outfield at Minute Maid Park and subsequently translating pitchers signs to batters by banging on a trash can right inside your former clubhouse.
Who would've thought? As expected, Twitter trolls didn't hold back on Cora.
A modern day Sherlock Holmes.
That's actually an accurate description of us staring at our phones waiting for Cora's discipline to be announced.
Got him!
We would normally hate seeing a guy get ripped apart on social media, but Cora deserves everything coming his way.