Oklahoma State Icon T. Boone Pickens Passes Away at 91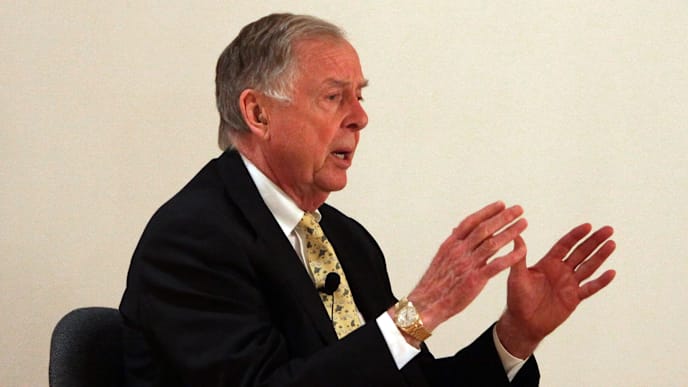 The Oklahoma State Cowboys family just lost one of the men who helped mold the program into what it is today.
T. Boone Pickens, an oil magnate and businessman who operated the hedge fund BP Capital Management and was the largest booster for athletics at his alma mater, passed away at the age of 91.
T Boone Pickens Net Worth
Pickens was no longer a billionaire when he passed away, due in large part to his philanthropic efforts and donations to Oklahoma State. His latest valuation was at $500 million in 2016.
Pickens, whose name adorns the stadium that Mike Gundy and the Cowboys play their home games in, gave away nearly $500 million to Oklahoma State, with $265 million going towards the athletics department. His gift of an athletic village just north of the campus in Stillwater remains the largest singular gift to a university's athletic program in history.
Pickens, who once expressed interest in buying the Oklahoma City Thunder, is perhaps as well known for his contributions to athletics not just at OSU, but throughout the state of Oklahoma. The Cowboys as a program would be nowhere near what they are now without the support of Pickens.