Ohio State's Attempt to Trademark 'THE' Denied After Being Very Dumb Idea in the First Place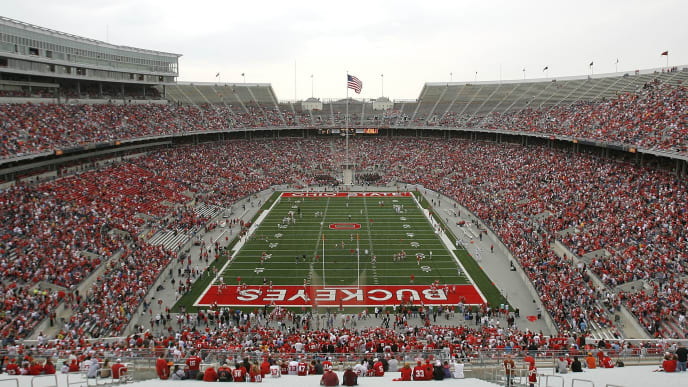 As if LeBron James trying to trademark "Taco Tuesday" wasn't ridiculous enough, Ohio State tried to make the word "THE" their own in recent weeks.
To nobody's surprise, official word came down on Wednesday and, thank goodness, it won't be trademarked.
The US Patent and Trademark Office refused OSU's application for the trademark, which would have allowed the university to maintain controlv over the word "The" on merchandise, serving as a clear association with the university.
THE (often pronounced "thee") was implemented by the university, in a move that some believe was made to differentiate their school acronym from other "OSUs" and show other Ohio universities who the top school in the state was. "The" became a part of the state legislation when the university was renamed in 1878.
With a rich history in its athletics, Ohio State has certainly lived up to its -- let's face it -- pretty conceited name, but looking to trademark the word "The" is a bridge too far.
There's no shortage of confidence when it comes to OSU fans and their football team, but if you're from OSU and wanted the singular, official "The" shirt, we have some bad news.