Head Official From 2018 National Championship Game Admits Refs Blew Massive Call to Screw Georgia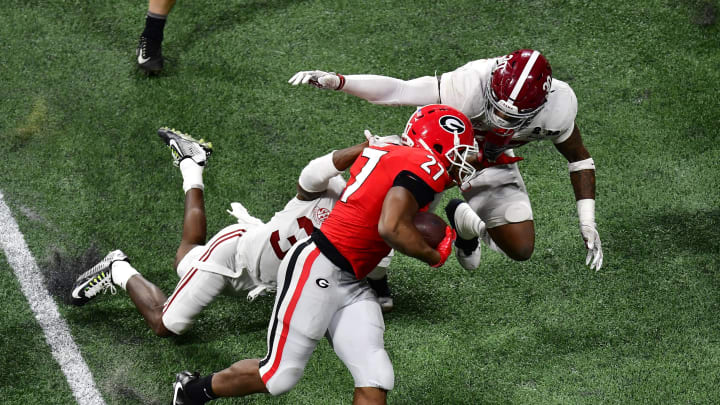 The 2018 National Championship showdown between the Georgia Bulldogs and Alabama Crimson Tide was one for the ages. Not only was it a fantastic game, but it gave rise to Tua Tagovailoa's reign.
But it's not without its blemishes, and now we know for a fact that the officials played a key role in the outcome of the game.
The head referee from the game, Dan Capron, revealed in his waltz into retirement that his officiating crew incorrectly flagged Georgia defender Tyler Simmons as offside on what would have been a critical blocked Alabama punt.
The Bulldogs were up 13-0 at the time of the call, and the blocked punt on the first drive of the second half by Simmons would have set them up inside the 20-yard line with a chance to build upon their lead.
Instead, the flag flew and the Crimson Tide managed to push the Bulldogs' starting field position all the way back to their own 19-yard line.
It's a massive miss, and had it been called correctly, it could have drastically altered the college football landscape. Yes, there was still plenty of time left, but a score could have taken Alabama out of the game.
The Bulldogs were deprived of a chance to really put the Crimson Tide out of the game. Now fans are only left to ponder what could have been.