Oakland A's Run Ad in Australia That Has NSFW Second Meaning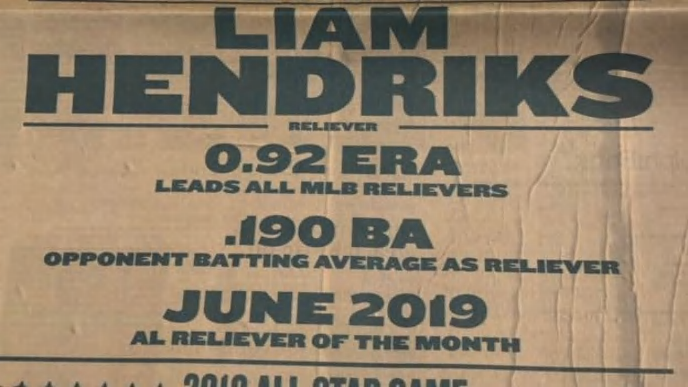 The Oakland Athletics are very excited that their Australian reliever/"opener" Liam Hendriks is enjoying a breakout season with the club. After a brilliant first half propelled him to become just the third Aussie to ever appear in an All-Star Game, the A's naturally wanted to celebrate by congratulating him in his home country.
Unfortunately, they didn't consult Hendriks before running a full page newspaper ad in the land down under (Australian children, shield your eyes), and their team slogan doesn't work at all:
That's about as bad as a cultural misunderstanding gets. While you can't exactly blame the A's for not checking to make sure every word on the ad doesn't translate into a sexual innuendo in Australia, it seems this faux pas could've easily been avoided. All the team had to do was listen to Hendriks in April, when he told the press why he found the slogan funny:
Side note –– isn't it a bit bizarre that at no point was this blatant miscommunication pointed out by the newspaper's editors?
All in all, there shouldn't be any backlash from this, so it ends up just being a hilarious mistake for the world to enjoy.