New Uniforms for Wisconsin-Northwestern Game Are Dumb and Boring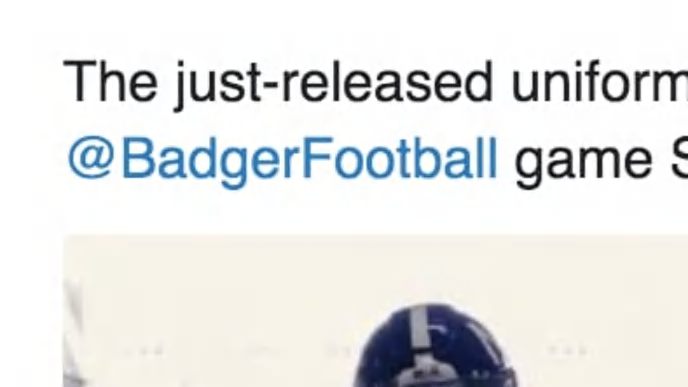 The Big Ten Network released the uniforms for the Sept. 28 college football matchup between the Wisconsin Badgers and Northwestern Wildcats, and they leave plenty to be desired.
Considering these uniforms were approved by the Big Ten, however, this shouldn't come as much of a surprise.
Looking at both uniforms, the first word that comes to mind is lazy. It's as though they chose a background color and slapped on a few logos.
Neither jersey has any special artistic touch; there's no school logo, interesting fonts or color scheme that makes the uniform stand out.
While Northwestern won the teams' last matchup, Wisconsin has historically dominated the rivalry. In 100 total games between the two schools, Wisconsin has won 59, the teams have tied five times, and Northwestern has won the other 36 matchups.
The Big Ten has a long history of suiting up players in ugly uniforms, and Sept. 28's game is no exception.