NCAA Officially Cancels 2020 March Madness and All Remaining Winter and Spring Championships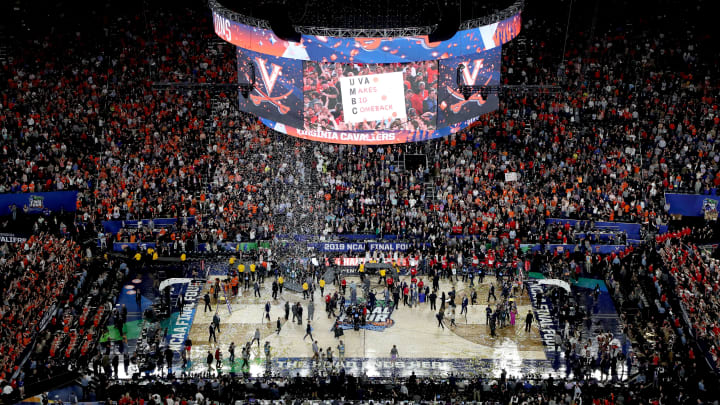 The 2020 NCAA Tournament has officially been cancelled. / Tom Pennington/Getty Images
First, the NCAA decided no fans would be allowed at NCAA Tournament games. Then came the cancellation of conference tournaments.
The latest move was one that seemed inevitable as momentum picked up over the past 24 hours -- the NCAA has officially cancelled the men's and women's NCAA Tournaments. In addition, all winter and spring championships in other sports have been cancelled.
This is unheralded news. March Madness cancelled? The NCAA did not have much of a choice, given what other leagues have done, and the measures taken by certain states.
Some fans may hold out hope that the tournaments can be played at a later date. However, Mark Emmert used the word "cancelled," so it may be difficult logistically to plan a whole new tournament when no one knows how long the coronavirus scare will last.
It is also important to remember that this is more than just basketball. This is the rest of the NCAA sports season.
This is obviously a bummer for fans, but everyone should now realize how serious the situation is with coronavirus. Putting unpaid student-athletes at risk was not an option.