NBC is Reportedly Removing Pierre McGuire From Top Hockey Broadcast and Thank Goodness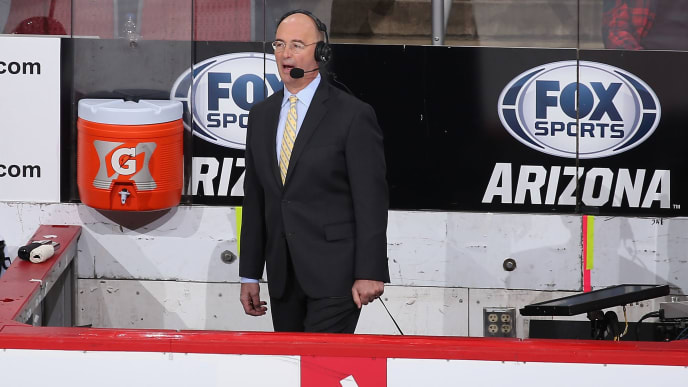 Pierre McGuire spouting off his usual deluge of trivia and analysis from ice level has become almost as much of a staple of NBC's hockey broadcasts as Doc Emrick in the booth.
NBC's lineup for the 2019-20 NHL season is going to look a lot different, as McGuire will no longer be on the No. 1 team. McGuire was demoted to the No. 2 analyst, while journeyman goalie and NBC Sports Network analyst Brian Boucher will replace him.
While some have soured on McGuire's unique style, saying that it can be a bit unnecessary, it gives Doc and the rest of the team a more off-beat counterpart that adds a lot of charm and knowledge to the broadcast.
Boucher is a fine analyst in the studio, but replacing everything that McGuire can offer will be a difficult challenge.
NBC won't know what they had in McGuire until the take him off the No. 1 team. Boucher has some huge shoes to fill right off the bat, although most hockey fans are ready for a change.