Nationals Re-Sign Stud Reliever Daniel Hudson to 2-Year Deal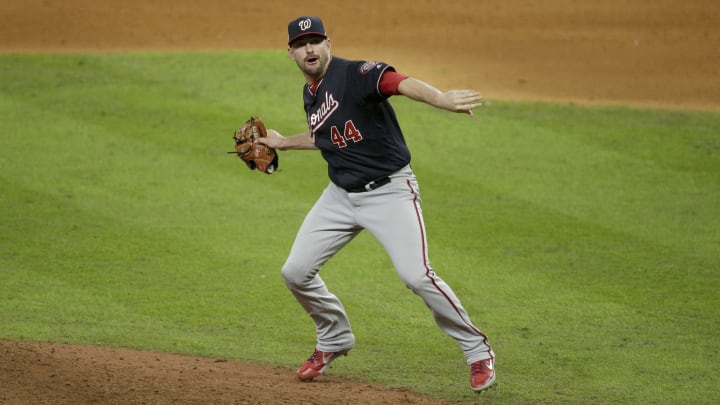 After joining the Washington Nationals at the trade deadline last year, Daniel Hudson emerged as arguably the most reliable arm in the team's bullpen, and pitched meaningful innings en route to the organization's first-ever World Series title.
Well, the Nats have rewarded the 32-year-old with a new contract, and he's expected to remain in the nation's capital for the next two seasons.
Upon joining the Nats via a trade with the Blue Jays, Hudson posted an impeccable 1.44 ERA across 24 regular-season appearances. He continued his strong play into the postseason -- despite stepping away from the team for the birth of his child -- pitching to the tune of a 3.72 ERA in nine appearances.
Hudson, a 10-year veteran, has been somewhat of a journeyman throughout the latter part of his career. Since 2016, the right-hander has pitched for five teams: the Diamondbacks, Pirates, Dodgers, Blue Jays and Nationals. He started his career back in 2009 with the White Sox.
Hudson will likely return to his role as a setup man, hoping to eat up some innings ahead of closer Sean Doolittle's entrance to ball games. He's also capable of closing out games himself, though, as was evidenced by the six saves he picked up while Doolittle was injured last year.
This is a significant signing for the Nationals, who have already bolstered the bullpen with the addition of Will Harris.