VIDEO: Brendan Gaughan Gets in Insane Wreck at NASCAR's Talladega Superspeedway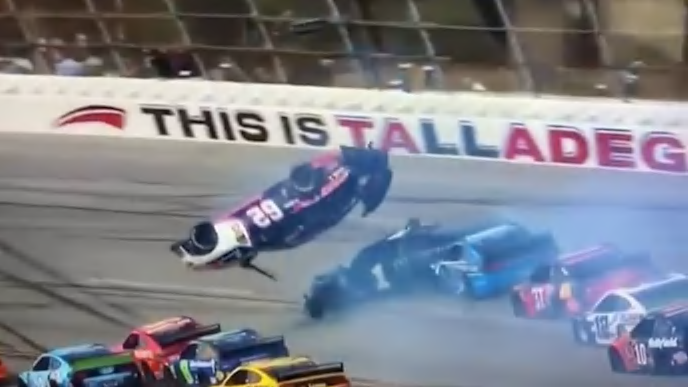 Some American sports are inherently dangerous, but none are more dangerous than one that requires you to drive 150 miles per hour in a flaming hunk of metal next to 40 other drivers doing the same. During the NASCAR Monster Energy Series race at Talladega today, Brendan Gaughan learned firsthand how dangerous the sport can get when his No. 62 car was sent skyward, doing a full 360 before coming back down to the track in a smoldering wreck.
Gaughan has someone upstairs looking out for him, because his car landed right side up and emerged unharmed. Landing any other way could have given him a serious injury.
NASCAR fans are a little peeved that the No. 17 car was in the middle of this crash, as Ricky Stenhouse has an infamous reputation for causing quite a few of these.
While Gaughan's chances of winning today are shot, he's probably fine with that on account of the fact his life flashed before his eyes.