MLB Umpires Association Rips Manny Machado in Incredibly Weird Tweet and Lengthy Facebook Post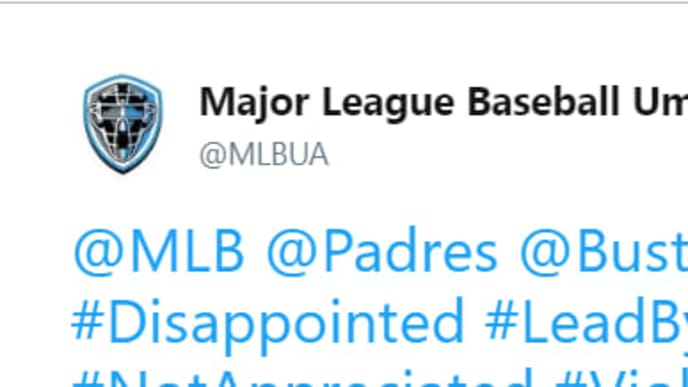 MLB umpires seem to be losing their collective minds.
The MLB Umpires Association ripped into San Diego Padres star Manny Machado for his on-field outburst following his ejection in an odd tweet that also seems to call into question the integrity of the league.
The tweet, which is loaded with an absurd amount of hashtags, recounts Machado's actions and says, "Violence in the workplace is not tolerated, and offenders are dealt with severely and even made examples of...Is this truly what MLB wants to teach our youth?"
Then they posted on Facebook about it.
That feels just a tad bit overboard. Sure, Machado's explosion was unbecoming of a professional athlete, but players get upset all the time. Taking such a massive dig at him and the league as a whole was an odd choice to say the least.
It's just weird. Take this to the MLB instead of lamenting about it on social media.
Umpires want respect, and as arbiters of the game, they deserve it. But the players do as well. Stooping down and slinging mud back and forth is the last thing that's going to help ease tensions.