MLB Considering Wild Postseason Changes Including Expanded Field and Teams Picking Opponents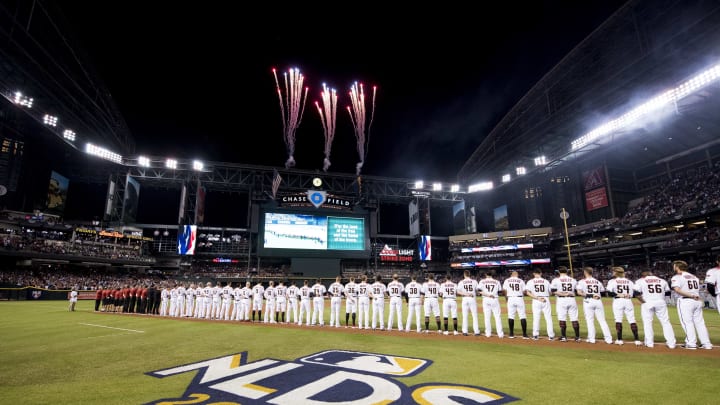 Don't you wish that perilous one-and-done Wild Card Game was a thing of the past? Don't you wish each league would add just one more playoff spot, and then maybe hurry up and add another? Don't you wish your team could cash in on its big regular season by picking its postseason opponents in a newly-created best-of-three Wild Card round?
Well, Major League Baseball is reportedly considering all of this, per a new report from Joel Sherman of the New York Post.
MLB Postseason Expansion
As Sherman outlines, the playoff field would expand from five to seven teams in each league, with only the team with the league's best record punching a ticket straight the the Division Series. The remaining two division winners and top Wild Card team would then pick, in order based on record, their opponent out of the three lower Wild Card teams... and play host to all three games of a best-of-three series.
That's right, potentially *zero* playoff home games for your team under this new system.
Of course, every one of these changes would have to pass muster with the MLB Players Association as part of the next collective bargaining agreement, and it's not likely the players will suddenly agree to more games and more commitments for the sake of what is clearly meant to be a TV spectacle unless they get a piece of the pie themselves. For now, however, we can rejoice over the possibility of more baseball...
...and a dramatic schoolyard draft to set the matchups for every Wild Card series. Ooh, boy.