Melvin Gordon Reportedly Tells Chargers He'll Demand a Trade Unless He Lands New Contract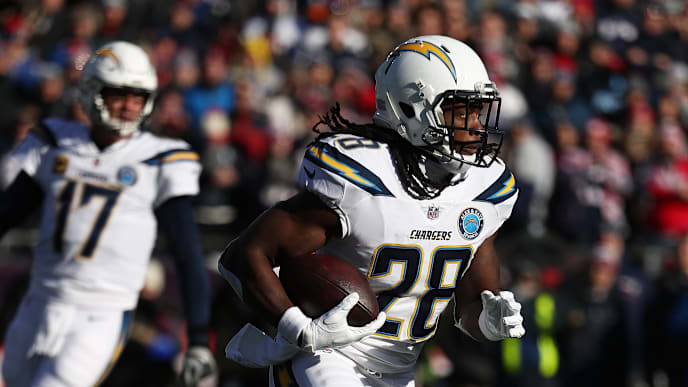 With the 2019 NFL regular season roughly two months away, fans for every team surely are hoping all offseason drama stays away. Well, we've got bad news for you, Chargers faithful.
On Thursday morning, NFL insider Adam Schefter has dropped his very own version of a Woj Bomb, reporting L.A. superstar Melvin Gordon has informed the organization he'll demand a trade unless he receives a new contract.
Melvin Gordon Contract
Melvin Gordon is currently in the final year of his rookie contract, which will pay him $5.6 million. Safe to say he'd like to cash in soon, as the shelf life for running backs is notoriously short.
Chargers Depth Chart
Should they lose out on Gordon, the Chargers depth chart at running back looks slightly murky. Austin Ekeler would likely take over the starting duties, with Justin Jackson slotting in behind him.
Talk about making a statement. Last season, Gordon rushed for 885 yards and 10 touchdowns. Those impressive numbers came in just 12 games, as he missed four contests due to injury.
Still, when healthy, there's no questioning he's one of the best backs in the NFL and is a game-changer when the ball is in his hands.
When you take a look at how much Gordon will be making this upcoming season, the last year of his current deal, it's not hard to see why he wants his new contract before Week 1 arrives.
Now, fans everywhere will have to wait and see if the Chargers give him what he wants, or if L.A. decides to pull off some kind of a blockbuster trade.