Marquise 'Hollywood' Brown Reportedly a Potential Witness in Antonio Brown Sexual Assault Suit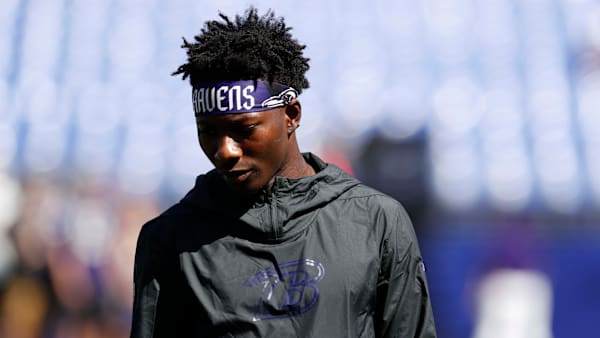 Despite making his season debut with the New England Patriots on Sunday, the sexual assault allegations made by Britney Taylor continue to follow Antonio Brown. In the civil lawsuit, an unnamed NFL rookie was disclosed as a witness on the incident occurring in May 2018, which is when Taylor alleged Brown raped her.
According to Mike Florio of ProFootballTalk, the unnamed rookie was Baltimore Ravens receiver Marquise "Hollywood" Brown, cousin of Antonio.
Florio mentions that Marquise Brown faces no allegations from Taylor and her representatives.
Taylor is scheduled to meet with NFL officials on Monday, as they begin their own investigation into the matter, and to decide if Brown should face any form of punishment. Shortly after the meeting, Taylor is expected to provide an official statement regarding her allegations against the Patriots receiver.
Florio continues by saying that Marquise is expected to provide information to the NFL that supports his older cousin, and it's up to the league to determine if his statement should be accepted as legitimate.
With the Antonio Brown-Britney Taylor sage set to ramp up this upcoming week, Marquise "Hollywood" Brown will no doubt enter the fray and provide his recollection during the NFL's investigation.