Man United showcase embarrassing defense in Man City goal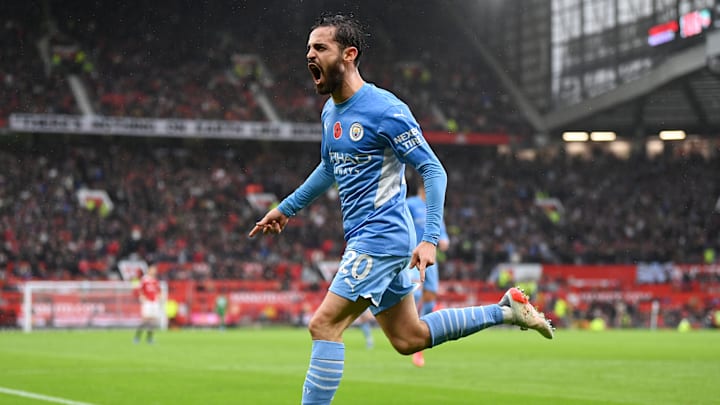 Manchester United v Manchester City - Premier League / Michael Regan/GettyImages
What in the world is going on with Manchester United and its defense? The club is facing Man City in the derby on Saturday, but the players clearly aren't up to the task. Especially on defense.
With City up 1-0, the team doubled its lead with a goal from Bernardo Silva. Both Luke Shaw and Harry Maguire totally blew it here.
While David De Gea must do better than this, Shaw could have cleared the ball. Maguire could have done the same, but they fell asleep here. There's really no excuse for this kind of play from United. The players should be embarrassed.