VIDEO: Madison Bumgarner Pinch Hits and Gets Brushed Back by Clayton Kershaw in Potential SF Finale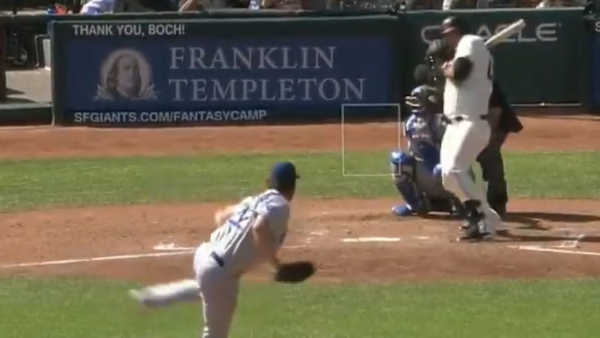 Game 162 always brings a few laughs and memorable appearances, and this definitely ranks near the top of the list. In what could be his final game in a San Francisco Giants uniform, Madison Bumgarner stepped into the box to pinch hit in a surprise appearance on Sunday, only to get brushed back by Los Angeles Dodgers rival Clayton Kershaw on the second pitch.
Couldn't let him hang in the box all comfortable! You know how it is. No cupcake treatment for your potential last gasp in a Giants uni.
It was Kershaw who got the last laugh, too, as he induced a line out to third baseman Jedd Gyorko
If that really was MadBum's last appearance for the Giants, then at least he got a laugh out of it while facing his biggest rival. It may not be a storybook ending, but it's certainly a memorable one!