MLB
Luis Robert goes down with scary injury against Indians
By Braulio Perez | May 2, 2021, 6:30 PM EDT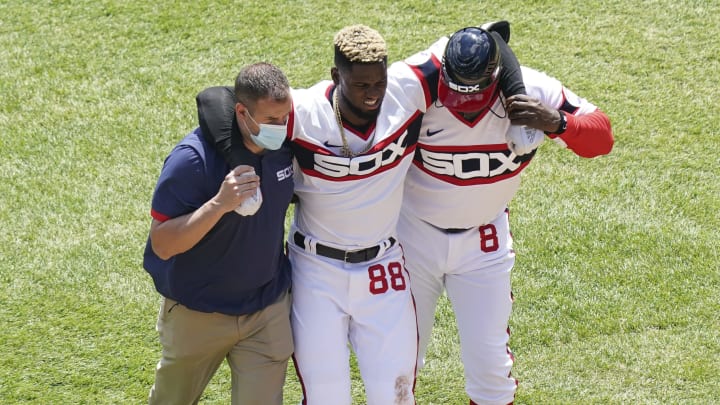 Scary news arrived for the Chicago White Sox, as outfielder Luis Robert went down early in Sunday's game against Cleveland. Robert was trying to beat out a throw to first, but stepped awkwardly and fell to the turf.
As you can see in the video below, he was in a ton of pain. Fortunately, the White Sox have said it's a hip injury and the X-rays were negative. Still, this is tough to watch.
Robert is without question one of the most exciting young players in all of baseball. Let's hope he doesn't miss too much time and can get back on the field as soon as possible.