VIDEO: LSU Releases Dramatic Hype Trailer Ahead of Alabama Showdown Narrated by Shaq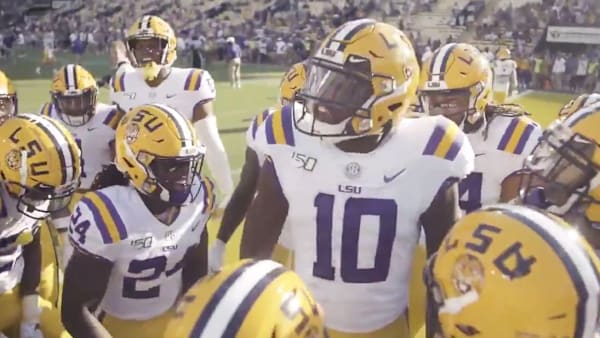 The Bayou Bengals are gunning for a national title, but if they want to realize that goal, they have to prove they can outslug college football's bluebloods. Standing in their way this weekend is perhaps the bluest one of all: the Alabama Crimson Tide. And to mark the gravity of Saturday's No. 1 vs. No. 2 mega-clash, the Tigers' official Twitter account premiered an epic video teaser narrated by the world's most famous LSU alum, Shaquille O'Neal.
Whether you're a fan of this team or not, this is the kind of Hollywood stuff that's liable to get you out of your seat, throw on a set of pads, and strap on a helmet.
The only thing that would have made this better is if it had been narrated by Coach O.
Ed Orgeron and Co. will have their work cut out for them at Bryant-Denny Stadium. But they're certainly not shying away from a fight. Not for a moment.