Longtime Broncos Trainer to Be Pat Bowlen's Presenter at Pro Football Hall of Fame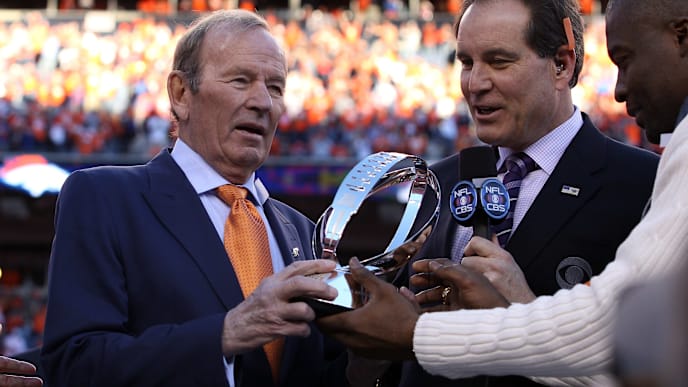 The Hall of Fame Enshrinement Ceremony is one of the best events on the NFL's calendar. And this year, longtime Denver Broncos owner Pat Bowlen will be among those enshrined to join the NFL's best in Canton, Ohio.
Another longtime associate for the Broncos will be introducing Bowlen during the ceremony in August. Director of Sports Medicine Steve "Greek" Antonopulos will have that honor.
Antonopulos spent 37 seasons with the team serving as the head athletic trainer before being promoted to Director of Sports Medicine in 2017. He's believed to have the longest career with one team in NFL History.
He grew close with Bowlen over the years, and his family believed there was no better choice than Antonopulos to give his introduction.
"I was overwhelmed with emotion when I was asked to be Mr. Bowlen's presenter," Antonopulos said. "I feel very honored and very humbled. It's one of the greatest things I've ever been asked to do in my life."
Clearly, these two had a great relationship, and it only grew better as the years passed. Bowlen would begin every day at the Broncos' facility with a visit to Antonopulos in the training room.
Bowlen and former All-Pro cornerback Champ Bailey will become the sixth and seventh Broncos to get into the Pro Football Hall of Fame when they get their yellow jackets this August.
Antonopulos is set to become only the second athletic trainer to introduce someone at the Hall of Fame presenter, joining former Buffalo Bills athletic trainer Ed Abramoski.