Liberty-Morgan State Game In the Bahamas Is Literally Being Played In a Hotel Banquet Hall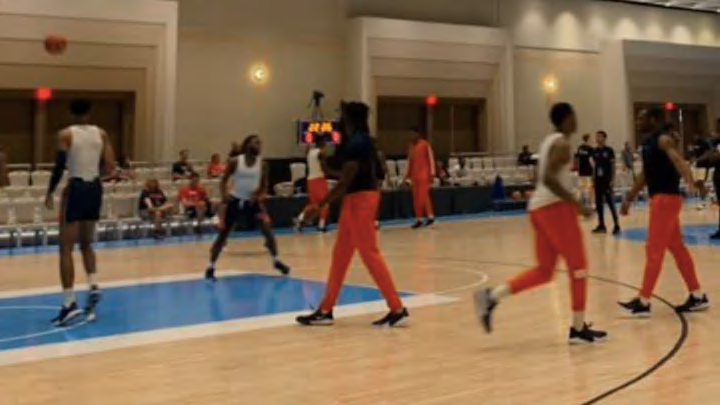 To get to the finals of the "Battle for Atlantis" tournament, you have to fight your way through the preliminary rounds. Doing so, however, means you have to play some games in a cramped hotel banquet hall.
As surreal as that sounds, Liberty and Morgan State are currently facing off in a banquet hall at the Baha Mar Hotel in Nassau. The event staff appears to have set up about two or three rows of chairs for any fans in attendance.
Standing room only! Make sure you grab your tickets, because it looks like there's only about 20 to go around!
This just isn't an acceptable venue for a basketball game. Yeah, it's funny to play an actual basketball game in a hotel banquet hall, but the injury risk from cramming an entire basketball court into a venue normally used for wedding receptions and company retreats is point blank not a wise decision. Moving the game might not have been the preferred option, but it would have been better than this.
Flip on FloSports if you want to see a basketball game played in a hotel with more players on the court than fans in the stands.