VIDEO: LeBron James Passes Kobe Bryant on All-Time Scoring List vs 76ers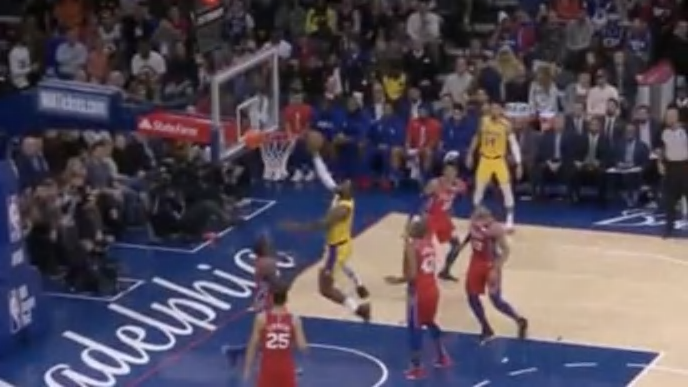 He'd rather it have happened in a win (or just not down 20 points on the road), but the King can cross another name off his list. LeBron James has passed fellow former Los Angeles Lakers legend Kobe Bryant on the NBA's all-time scoring list, jumping into third place.
It's somehow fitting that Bron passed Kobe by rumbling through the lane, untouched for an easy lay-in. James has done all of this with a mindset that doesn't necessarily match his adversary. Unlike Bryant, James doesn't mind deferring to the talent around him, especially if they have a better shot. Still, the man knows how to get his, as evidenced by his latest achievement.
Congrats, King.