VIDEO: LeBron James Watches Son Bronny's First High School Dunk for Sierra Canyon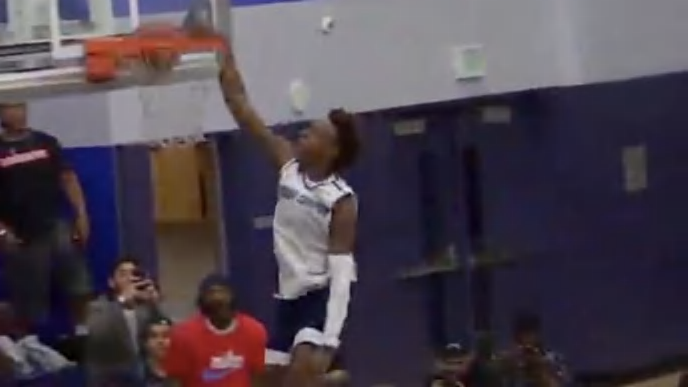 LeBron James might be on the back nine of his professional career, but that doesn't mean that the James clan is done with the NBA just yet. 14-year-old LeBron James Jr. continues his ascension towards becoming an elite college prospect as he kicks off his first season of high school basketball at Sierra Canyon, where he'll play alongside Dwyane Wade's son Zaire. 6-2 Bronny has now thrown down his first dunk in a game, and Dad was right there to celebrate in the stands.
Bronny was also putting on quite the show in the pregame layup lines.
It looks like the gravity-defying athleticism and rim-rocking power runs in the family.
Bronny clearly has a long, long way to go before he's the caliber of high school player his did was, but there are some similarities in his game that are starting to crop up.
The possible future No. 1 overall pick in the 2024 draft is starting to come into his own. Pray for any California high schools that play Sierra Canyon this year.