Lance McCullers Offers World Series Tickets to Astros Fan Who Was Heckled at Yankee Stadium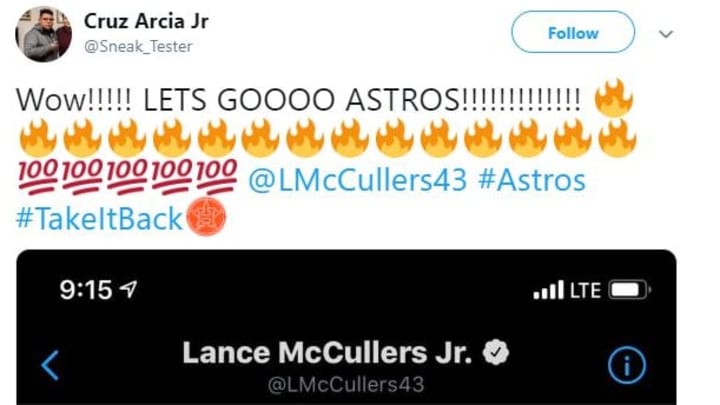 During Game 5 of the ALCS at Yankee Stadium, three Houston Astros fans in enemy territory unfortunately got harassed during the game. One even had beer thrown in his face.
That shouldn't have to happen to any fan at any stadium, but to this particular man's surprise, Astros pitcher Lance McCullers Jr. has offered World Series tickets for his troubles.
You can understand fans getting rowdy and maybe saying some untoward things to those who support the opposition -- and that goes both ways, to be fair -- but to get physical and throw concession items at someone is over the line.
McCullers responded by stepping up big-time.
Things like this have happened before (at college football and soccer games, they're practically constant). But for a player to extend a hand and do something nice for this fan that had a lousy experience is an authentically fine gesture.