Kristaps Porzingis Looks Incredibly Jacked in Latest Instagram Workout Post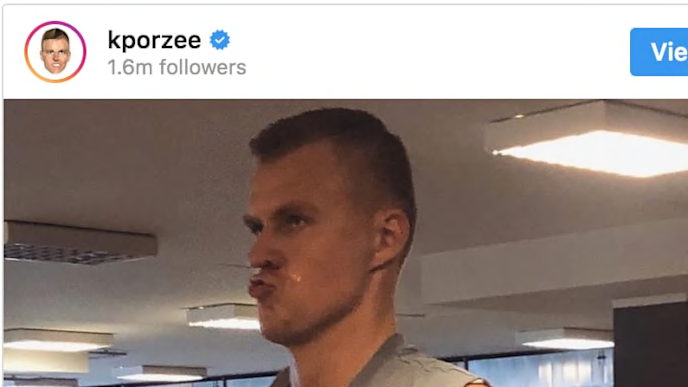 After missing all of last season with an ACL injury, Dallas Mavericks big man Kristaps Porzingis appears to be taking his training seriously.
Porzingis posted a photo on Instagram from one of his workouts, and he looks bigger and more toned than ever before.
The 7-3 Latvian's career has been plagued with injury since he was drafted with the No. 4 pick by the New York Knicks. After being traded mid-season to the Dallas Mavericks, fans across the league have been waiting to see Porzingis play alongside the NBA's Rookie of the Year, Luka Doncic.
Porzingis' nickname "The Unicorn" refers to his impressive skill-set for a player his size, and he appears to be even bigger now. It's impressive to see that Porzingis is still progressing despite being out for so long, and his gym routine appears to be paying off.
While Porzingis looks good on Instagram, however, the upcoming NBA season will give fans a chance to truly see how the Unicorn fits in Dallas.