Kobe Bryant Savages His Middle School Girls Basketball Team in Mamba Mentality Instagram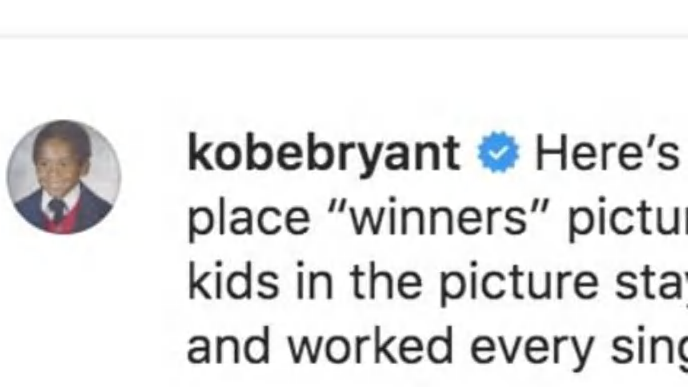 We wouldn't expect anything else from Kobe Bryant, the only man built in Michael Jordan's image who likely detests "participation trophies" more than your uncle on Facebook.
Stopping just short of sharing a typo-filled Ilhan Omar meme, Bryant shared an Instagram message to the girls basketball team he works with, showing off a sea of unhappy faces accepting their fourth-place trophies. He even got a shot in at one girl who didn't attend the festivities, prioritizing a dance recital.
He hates that girl the most.
So, what's going on here? He's endorsing his girls as winners, and hard workers who kept fighting with him and battling through the bad times. He's also, though, putting that "winners" in quotation marks, and taking shots at the trophies they're holding.
No one looks happy whatsoever to be holding that hardware. But is that just because Kobe instructed them on proper photographing posture?
And what of that poor seventh girl? What if she's, like, a really excellent dancer?
Of course, in many ways, Kobe's coaching is WORKING.
It's first place or bust for this band of fiery females, it seems. And Kobe might just be the next Bill Burr, railing against millennial culture in a too-prominent Netflix tab.