Kawhi Leonard Has a Middle Finger Engraved in His Championship Ring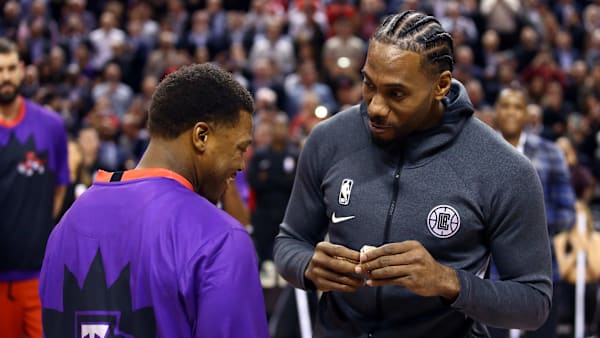 Kawhi Leonard finally received his championship ring from the Toronto Raptors on Wednesday night when he made his return to Scotiabank Arena for the Clippers' clash with the Raps.
He got a warm reception from the crowd in Toronto, but not everything was so friendly about the ceremony. Leonard revealed after the game that his championship ring has a special design on it, resembling a "F you" symbol.
The Raptors couldn't help but take a small dig at The Klaw after he left town, though we expect it was all in good fun.
He's certainly missed by the fan base in Toronto, as he was embraced by the city during his short stay.
Now playing for the Clippers, Leonard's return to Scotiabank Arena was incredibly special, and hats off to the Raptors fans for treating him with utmost class.
While the engraved message in his ring was a bit less classy, the humorous jab at Leonard is a perfect final touch on his tenure in Toronto.