Juwan Howard Still Isn't Verified on Twitter and That's Absurd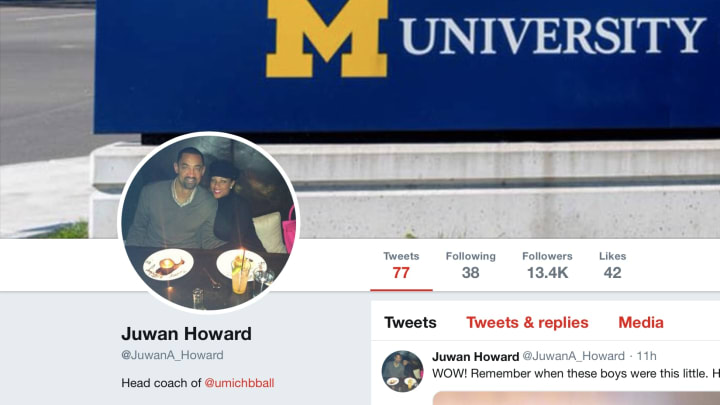 The Michigan Wolverines recently hired one of their former superstars, Juwan Howard, as their newest men's basketball coach. Howard was part of what is widely considered the most talented starting lineup in college basketball history, the Fab Five, an iconic group that made two straight NCAA championship games in 1992 and '93.
After all of his accomplishments, being part of the most famous teams in the sport, and now being the head coach of his alma mater however, Howard is still not verified on Twitter.
Yes, the Twitter machine has yet to recognize Howard as a worthy member of the blue checkmark crowd! There are far less deserving individuals with that designation next to their handle. The fact that Juwan, who has been famous for about 30 years now, is still waiting is simply nuts.
Howard returns to his former home as the newest head coach following John Beilein's departure to become the head coach of the Cleveland Cavaliers. Before accepting the job, the former big man was an assistant coach for the Miami Heat for six years. Has he still not done enough to get verified yet? That really doesn't give the rest of us a whole lot of hope.