Justin Turner with the dirtiest slide of the year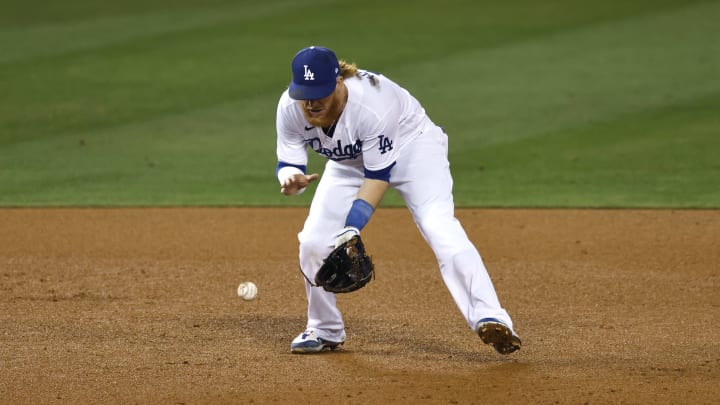 Seattle Mariners v Los Angeles Dodgers / Michael Owens/Getty Images
There's realy no space for debate here... Justin Turner owes the Arizona Diamondbacks an apology. In trying to prevent a double play, Turner slid about 10 feet early and completely took out an Arizona infielder.
When you take a look at the video for yourself, we won't blame you in getting upset. What in the world was Turner thinking?
Again, this is completely unacceptable from Turner. He knew exactly what he was going. For Arizona, they're probably just thankful a serious injury was avoided. Don't be surprised if they throw at Turner here soon. There's no place in the game for this kind of a play.