Juan Adams Apologizes to Fans and UFC on Twitter for Tantrum After Losing to Greg Hardy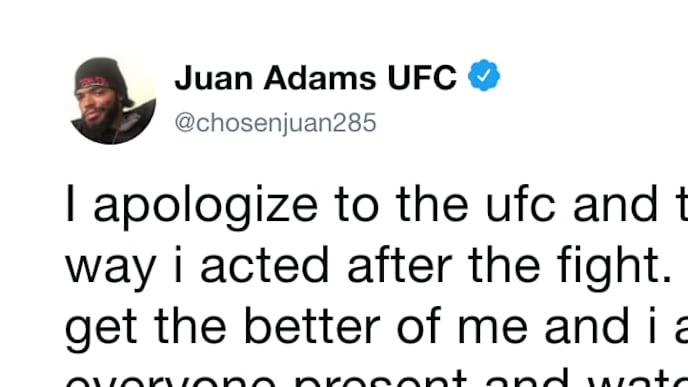 Juan Adams talked a lot of smack before his bout with Greg Hardy at UFC San Antonio. Adams claimed to have been looking forward to a potential matchup with Hardy since the former NFL defensive end decided to enter the octagon full-time.
However, when Adams finally got his chance, it didn't go as planned as he was knocked out by Hardy in just 45 seconds. Predictably, his reaction post-fight...wasn't great.
To be fair, this is just some poor sportsmanship in a sport which is full of characters. Still, throwing your mouthpiece into the stands and storming off made Adams come off as a sore loser. He acknowledged as much post-fight, apologizing for his actions on twitter.
Good far Adams, as this is definitely the classy way to own up to a mistake. He'd taken a few shots to the head and, fair or not, definitely wasn't thinking clearly in the moment. If anything, this is a learning experience.