VIDEO: Josh Norman's Final Play as a Redskin Sums up His Time in Washington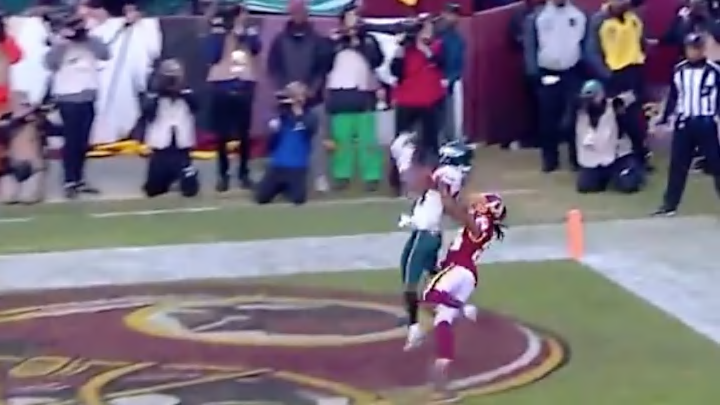 The Washington Redskins have turned the page on Jay Gruden and are ushering in a new era under Ron Rivera. Well, one player familiar with Rivera, Josh Norman, won't be around to see the team's new direction. The veteran cornerback was handed his walking papers after four seasons in Washington, each of which saw his play on the field decline. Norman's slide to the bottom as a Redskin was his final play against the Philadelphia Eagles, in which former college quarterback and practice squad wide receiver Greg Ward out-muscled him and won a jump ball to give the Eagles a 30-28 win.
Getting Moss'd by a 5-11 former quarterback to lose a game. Now THAT is a perfect epitomization of the last few years of Norman's tenure as a Redskin.
From getting outplayed by a bunch of undrafted players and rookies alike in Quinton Dunbar and Jimmy Moreland to ranking as one of the worst cornerbacks in the league according to Pro Football Focus, the Norman that was locking dudes down in Carolina is long gone. He started to look like the fifth rounder with concerns about his speed that he was coming out of Coastal Carolina, and was even relegated to role on the special teams unit.
Norman will probably become someone else's reclamation project in a zone scheme next year, but you can count on one hand the amount of Redskins fans that were actually upset to see him go.