Johnny Juzang Reclassification Changes the Game for Kentucky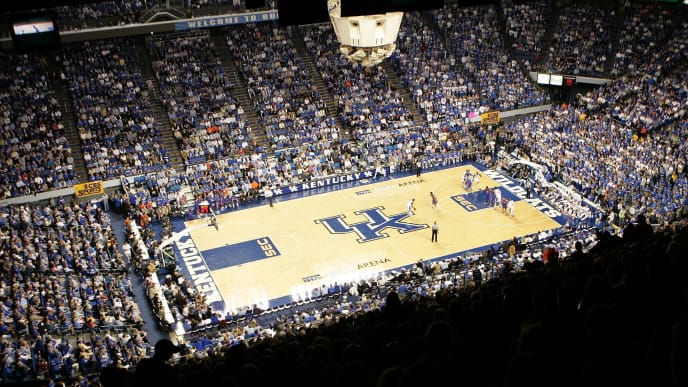 Four-star basketball recruit Johnny Juzang was expected to be one of the crown jewels of the class of 2020. That is, until he reclassified.
Juzang's reclassification to the class of 2019 sealed the deal for him to attend Kentucky after he had offers from the likes of Virginia and Kansas to play as part of the 2020 recruiting class.
Now, the Wildcats are in shape for a dominant season.
The Wildcats went under the radar in the hunt for Juzang, but they were there from the beginning. Head coach John Calipari had primarily concerned himself with the class of 2019, not 2020, but when he learned that Juzang was considering reclassification, he was all in on him.
Ultimately, Calipari and Kentucky managed to land him. His reclassification was what gave them such a big boost. While other schools showed trepidation in taking him in 2019, the Wildcats showed faith.
And their faith has been rewarded. After a visit to the school, Juzang committed. Now he's set to play for Calipari and Kentucky, who will no doubt improve on last year's success that saw them reach the Elite Eight in the NCAA Tournament.